For Everyone Who Wants To Make The Best 3D Animated Videos, Even For Beginners!
Create Pixar-Like 3D Animated Video
Within Minutes
Using only PowerPoint OR your favorite video editors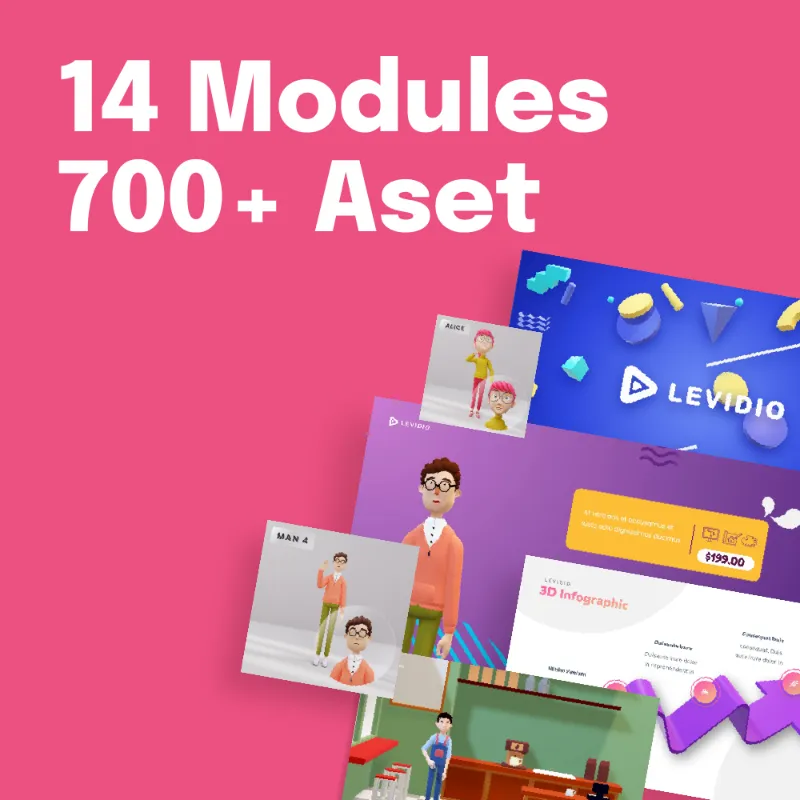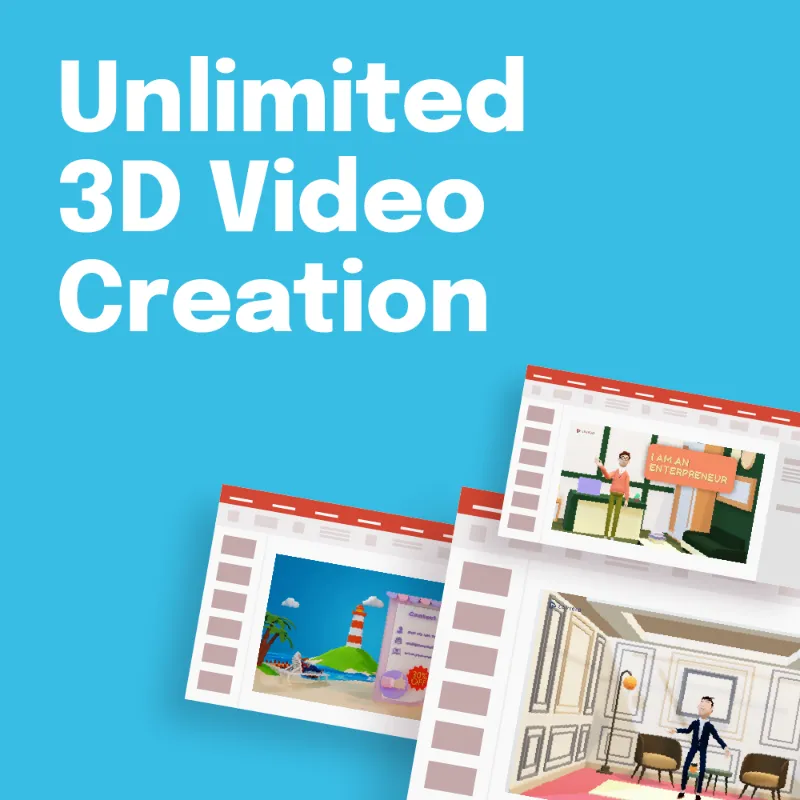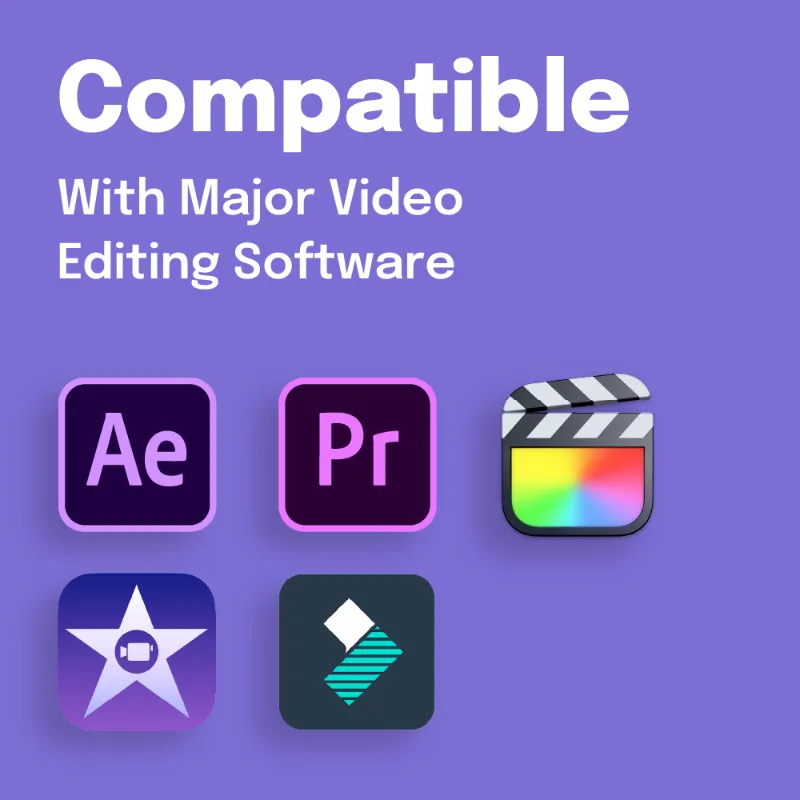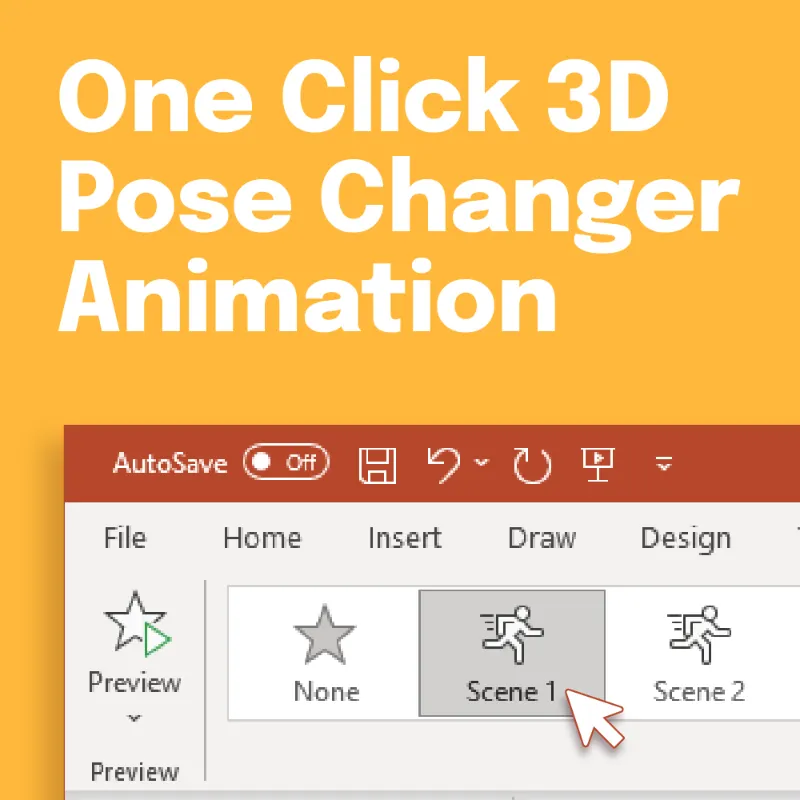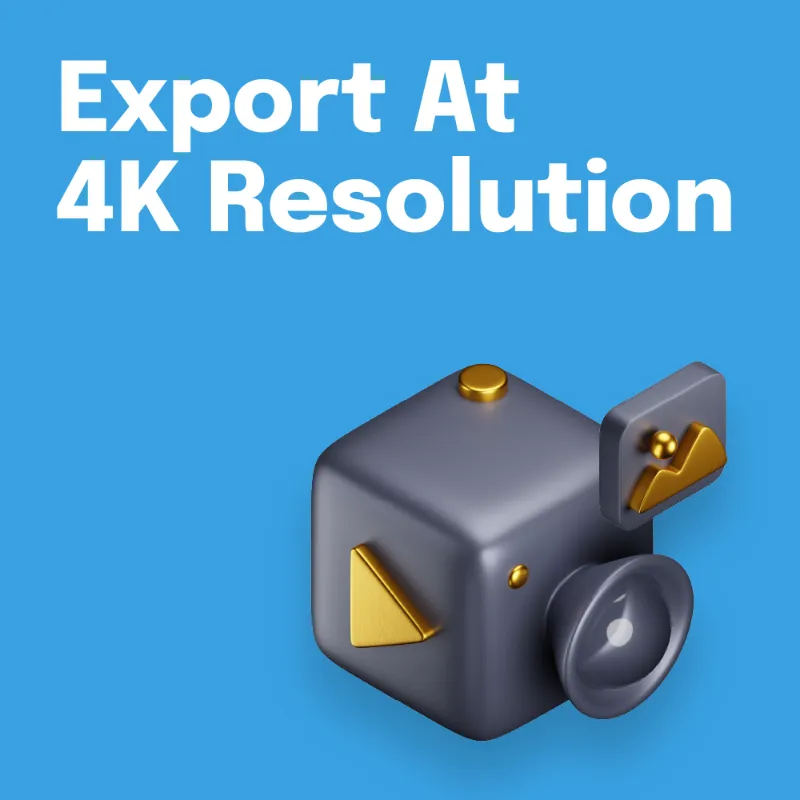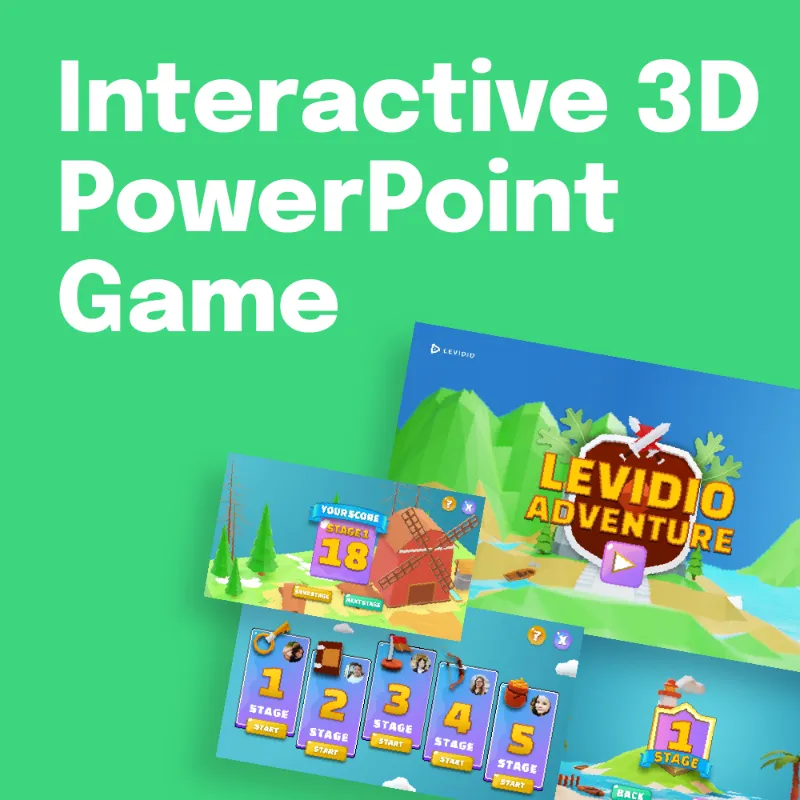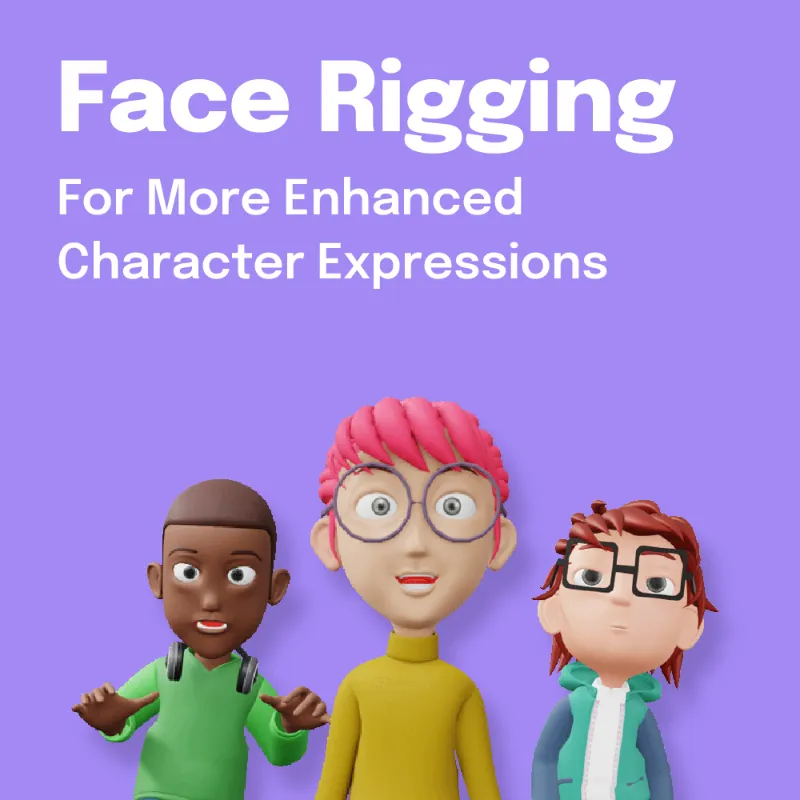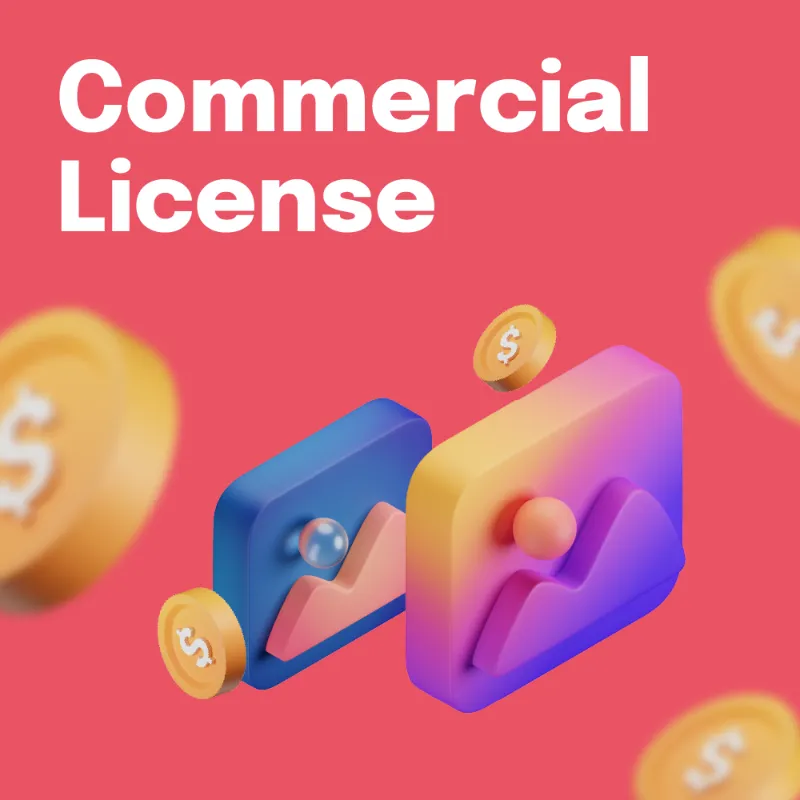 Video is No Longer An Option, Video is A
Necessity
Animated explainer videos are a powerful type of video for promotion. This type of video has the characteristics of being short and to the point in explaining a product promotion, branding or service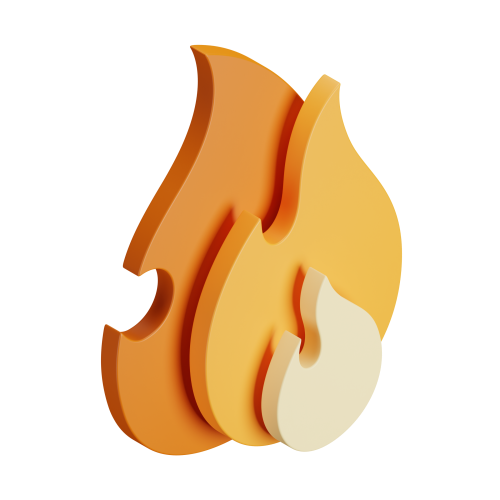 of customers state that watching a video will help make a purchase decision
---
of people state that after watching a video they will decide to buy
2 Reasons

Why You Need To Create
3D Animated Video for Your Business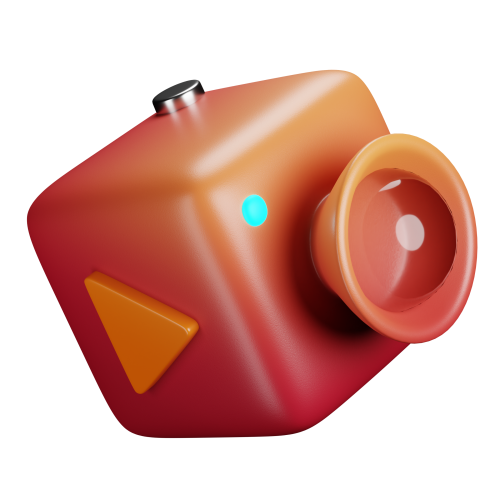 Helps You to Capture
Audience's Attention
Animated videos prove to be very interesting and can improve people's understanding of the products or services you are advertising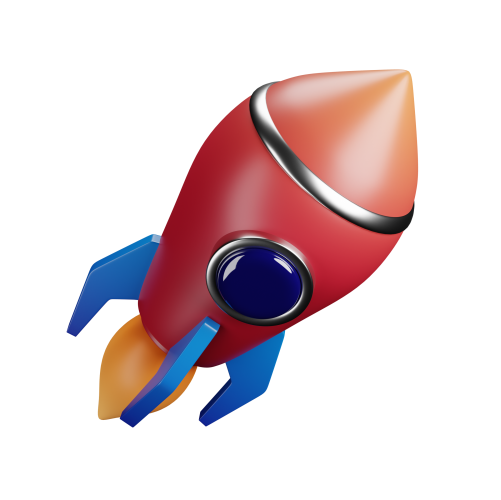 Increase Your Sales Conversions
The case study says the average person takes less than a minute to decide to buy a product. So animated explainer video is very suitable because this type of video is short, solid and directly towards the target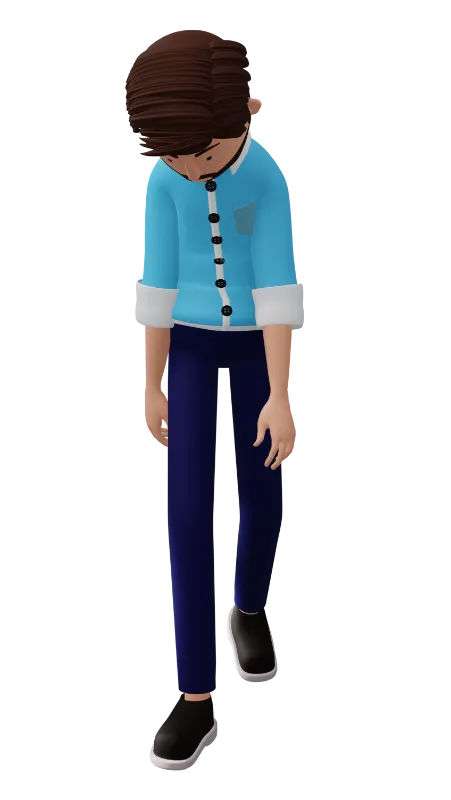 Unfortunately
Not Everyone

Can Make Explainer Animation Video

Unfortunately, that's the fact.
Creating animated videos is a big job.
It takes a reliable script writer, animator, videographer, composer, designer and editor.

Of course, it also requires mastery over 'complicated' software.
If you want an easy one? Of course, you'll have to spend a lot of money to pay the person who will make the animated video for you.
But the good news is ...
Today we want to introduce you to the easiest way to create an animated video like a professional by using PowerPoint OR Any of your favorite video editor. We break down the stigma of PowerPoint just for boring presentations into a powerful tool to create high quality animated videos and have the ability to sell all sorts of products.
Introducing
3D Toon Town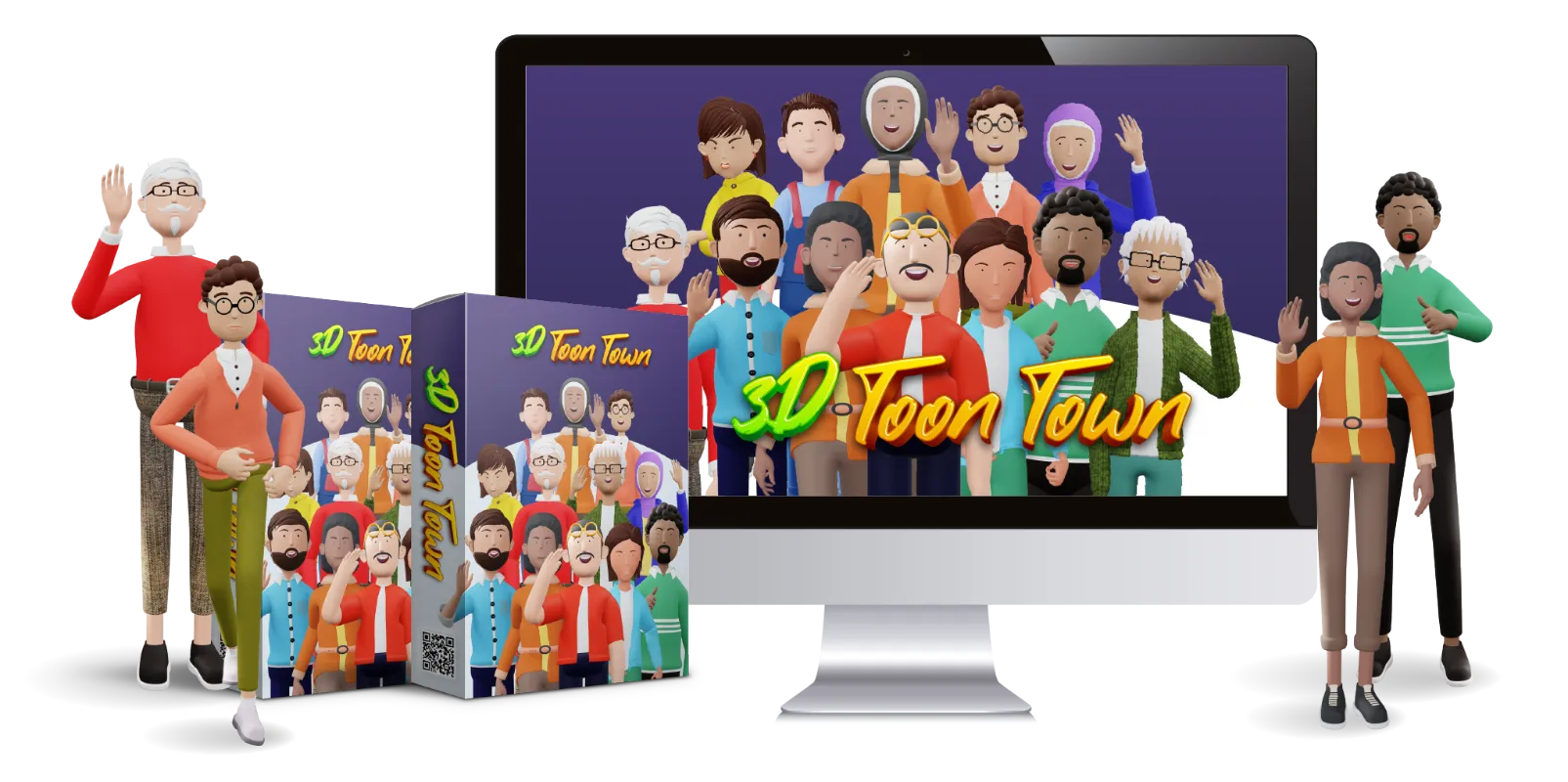 The fastest way to make animated videos and quality 3D graphics is right in front of your eyes!
We are back with something more surprising through very smooth 3D animation for both characters, templates and objects. And now we have also completed our module with a marketing kit that we have prepared so that you can become a 3D animation video agency more quickly and easily.
700+ Templates & Assets Inside 14 Module
We have prepared the best templates and 700+ of assets in 14 modules that are ready to help you to create stunning 3D animated videos for you or your clients quickly and easily.
Here's What You Get Inside 3D Toon Town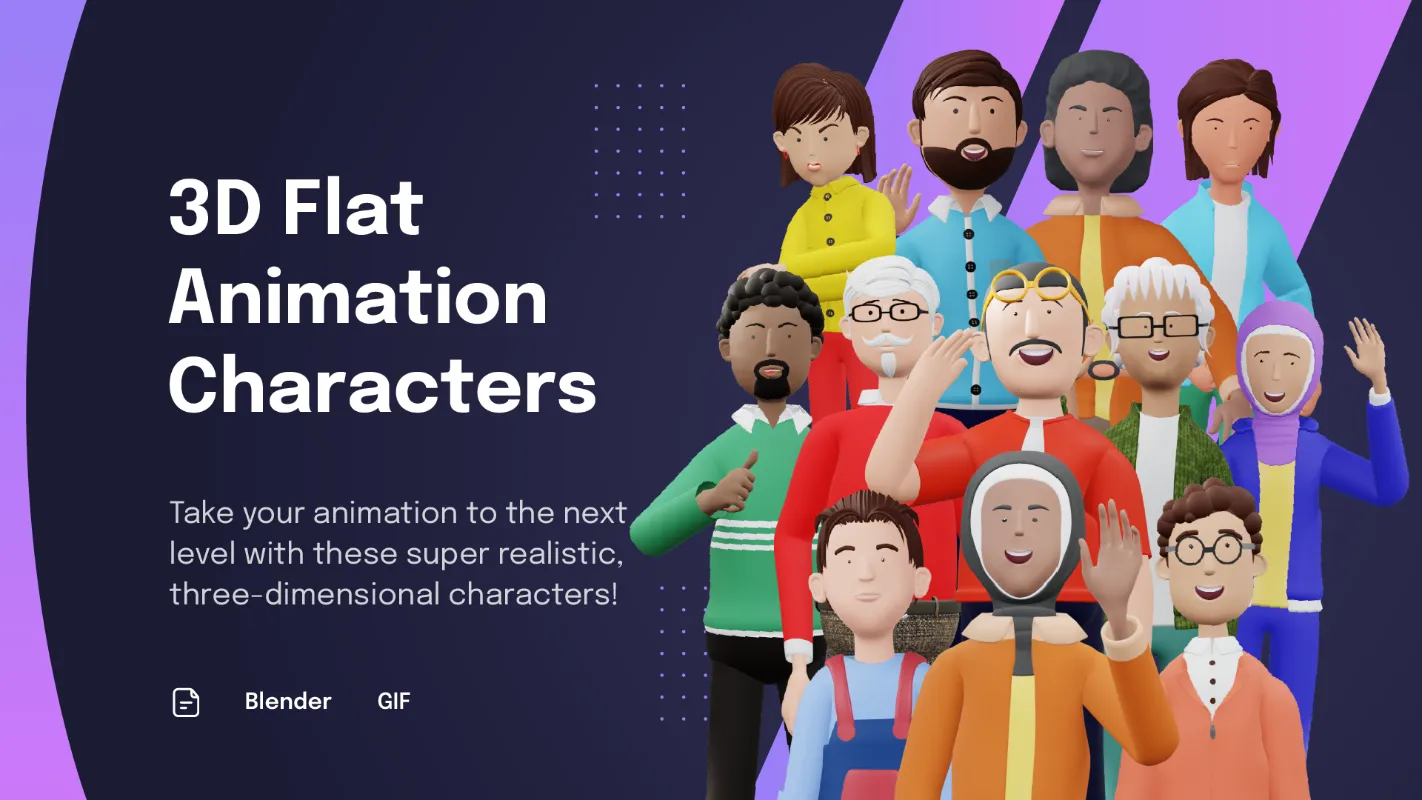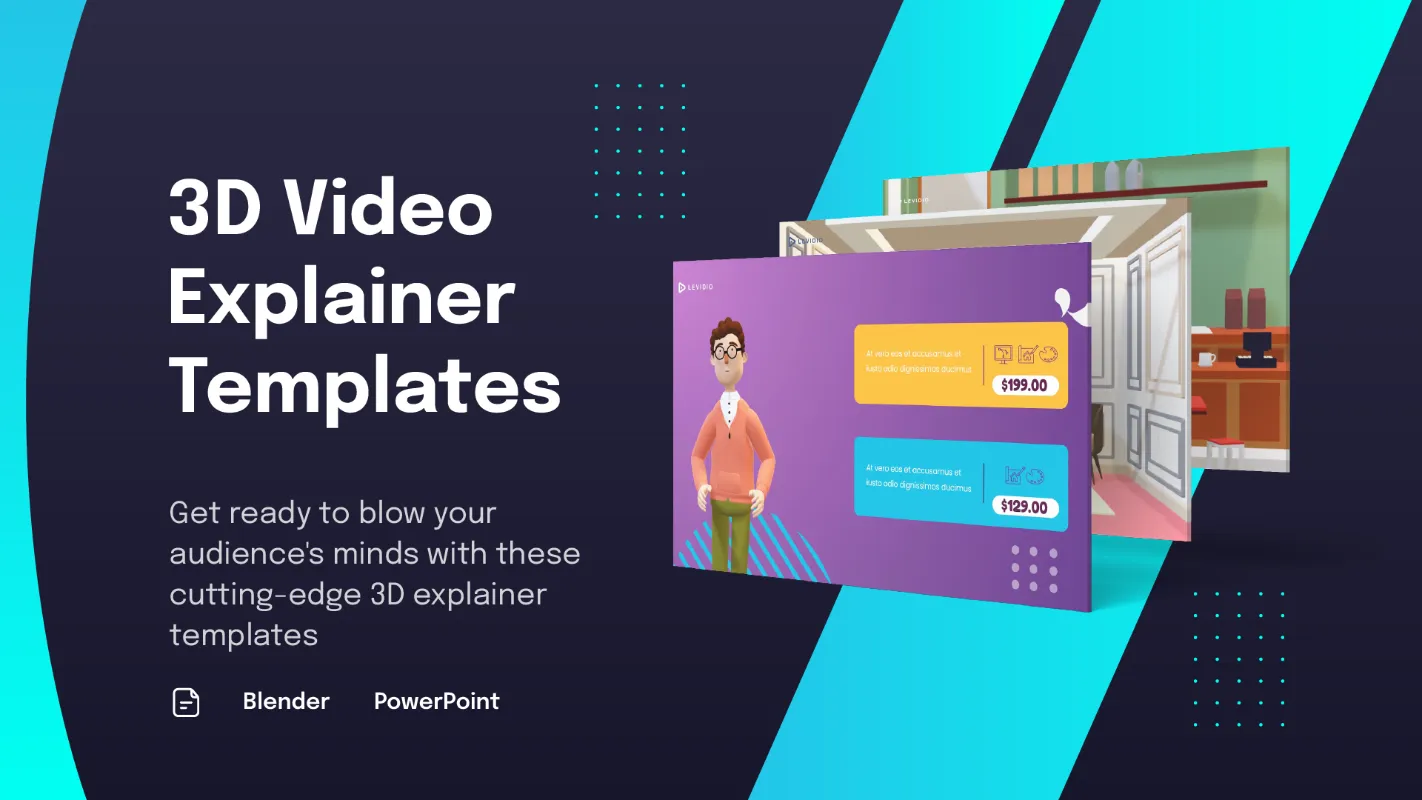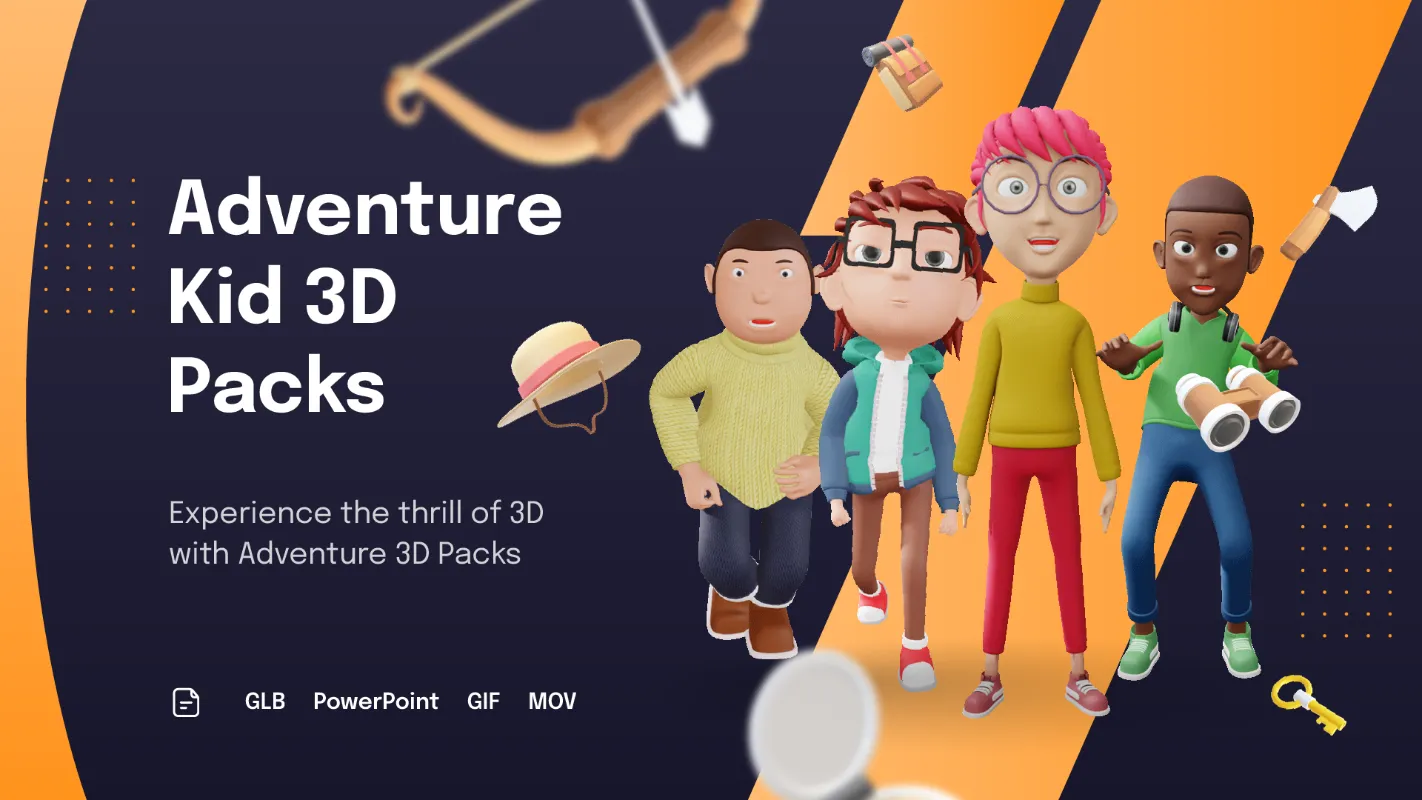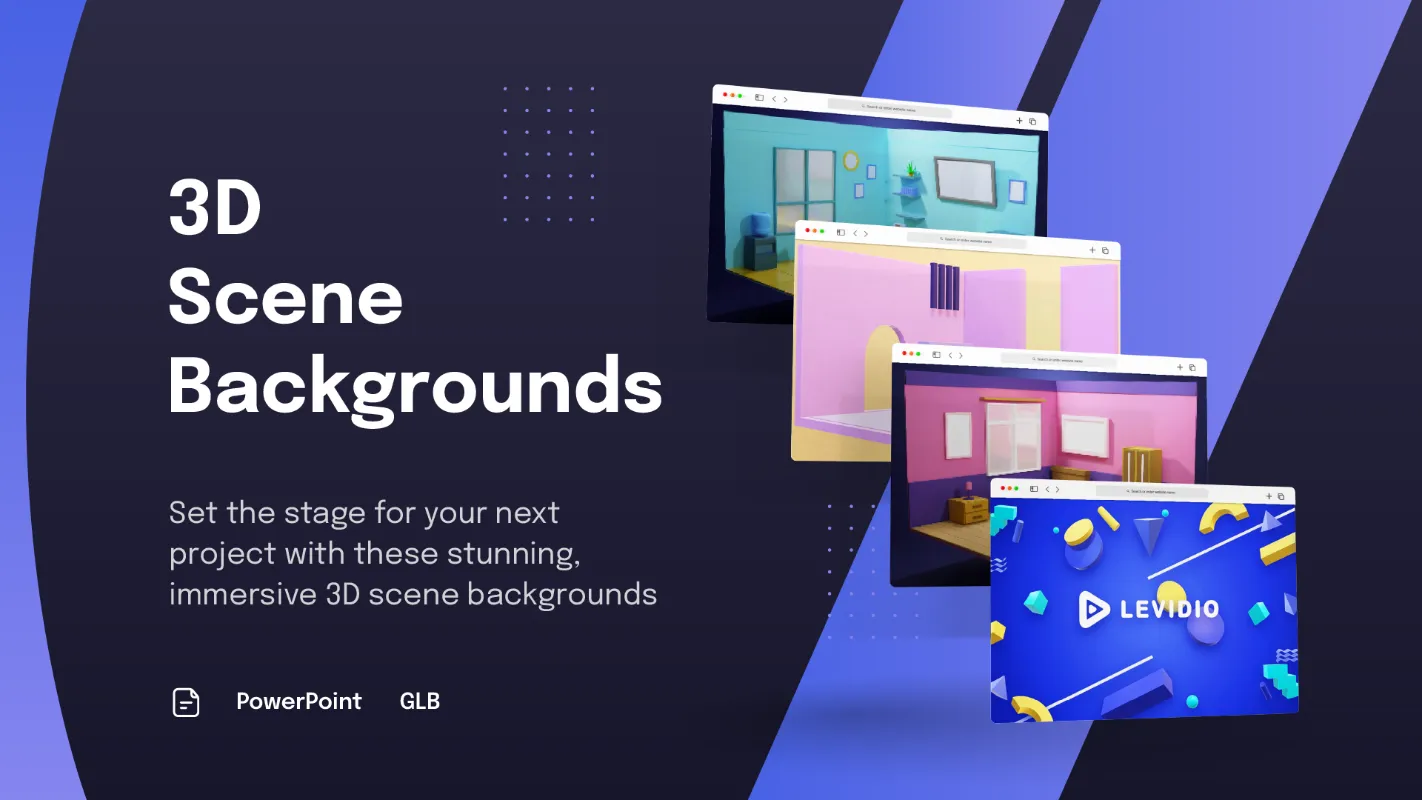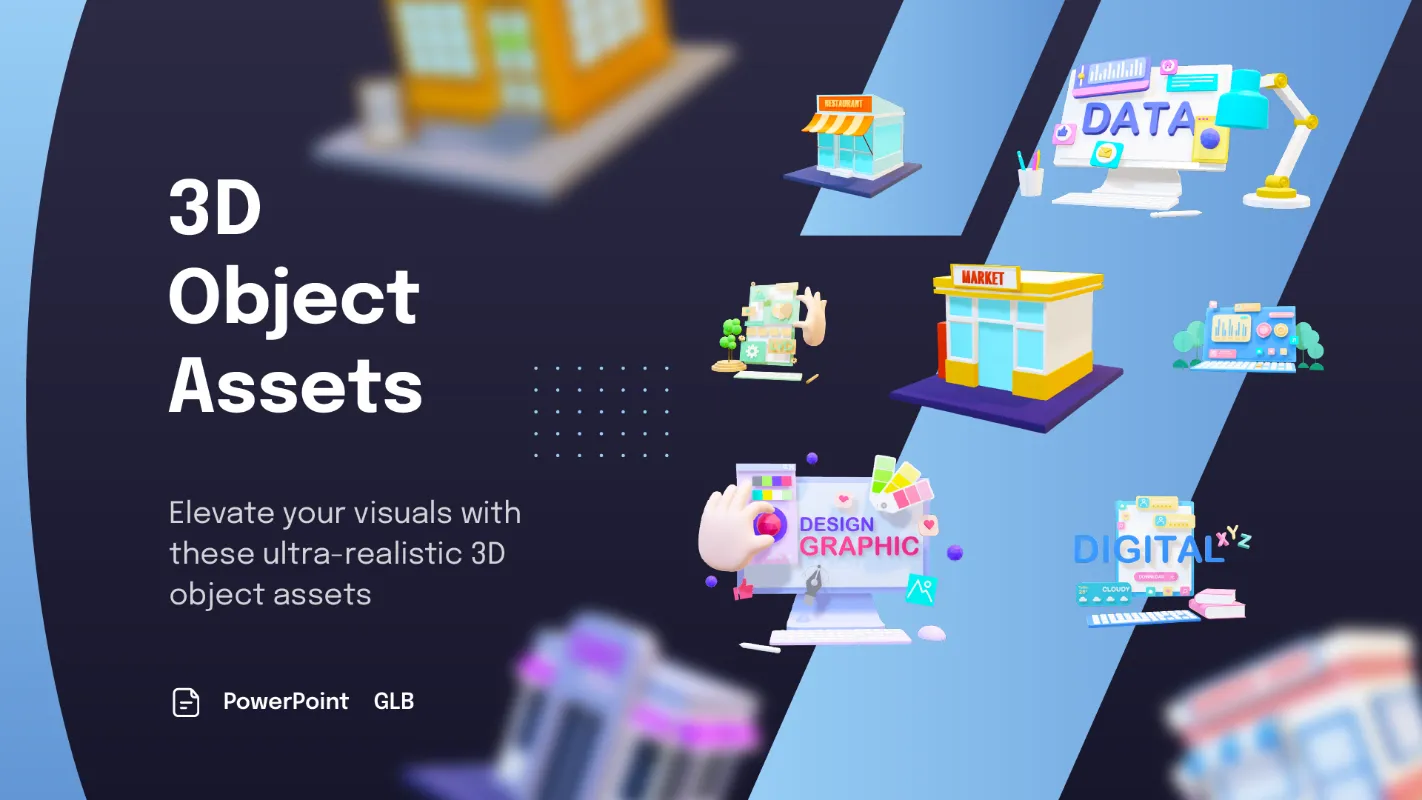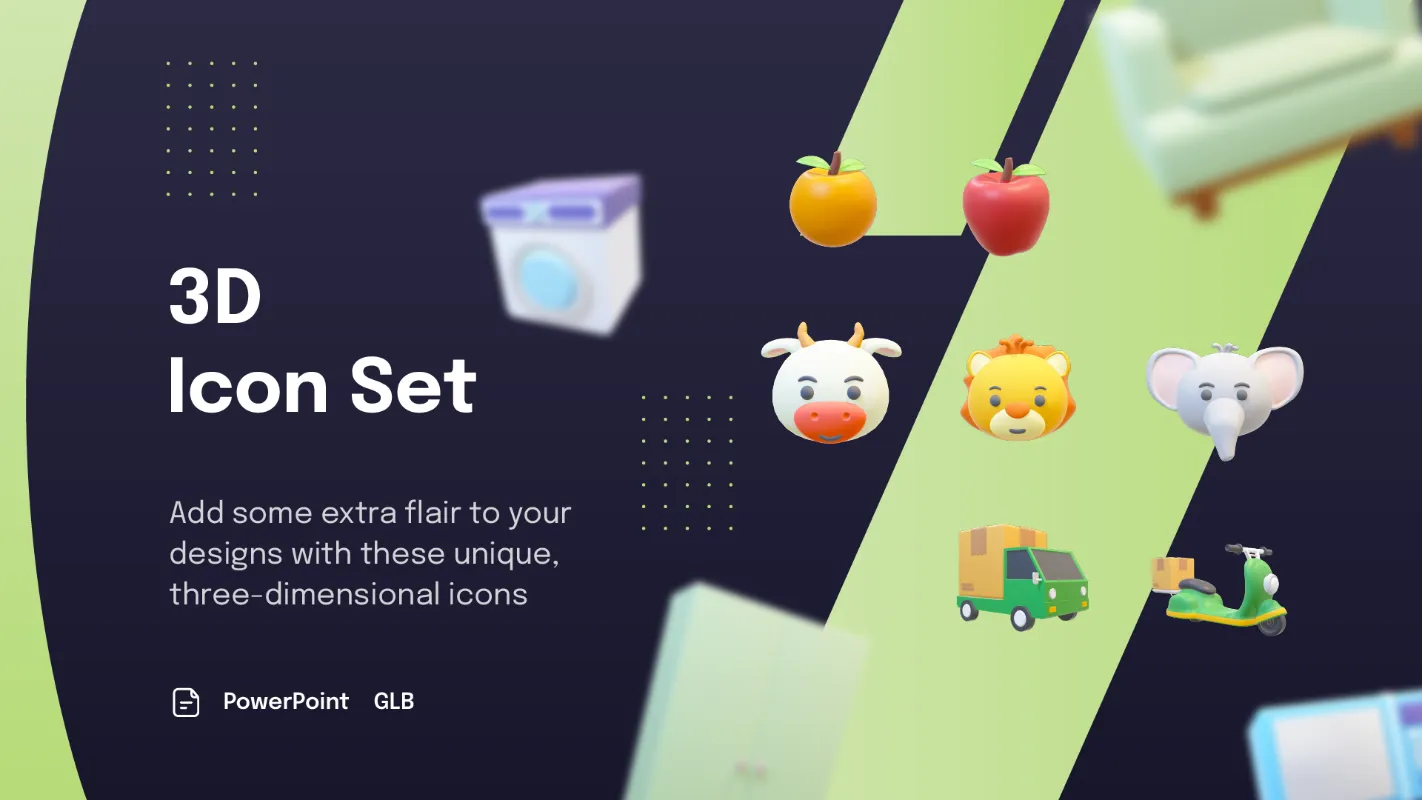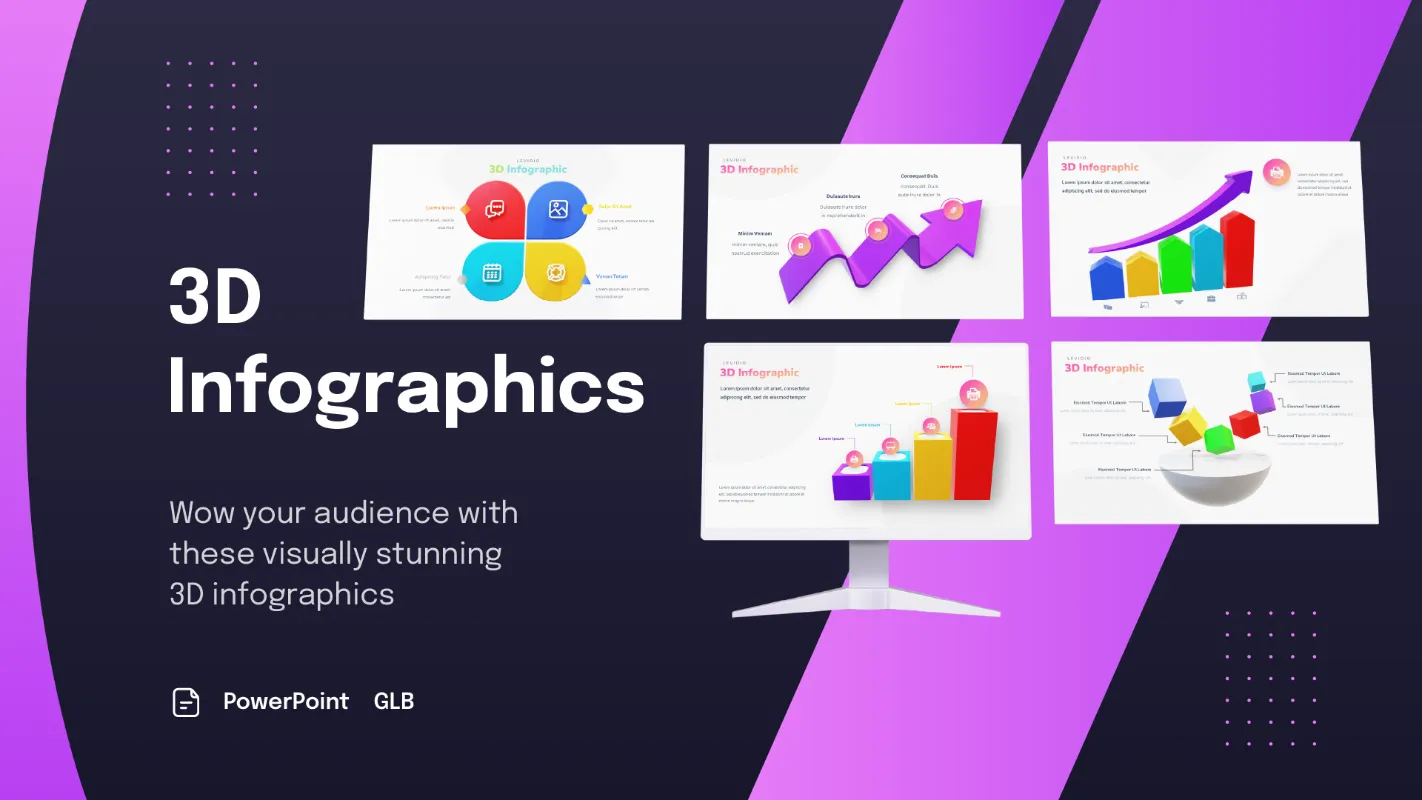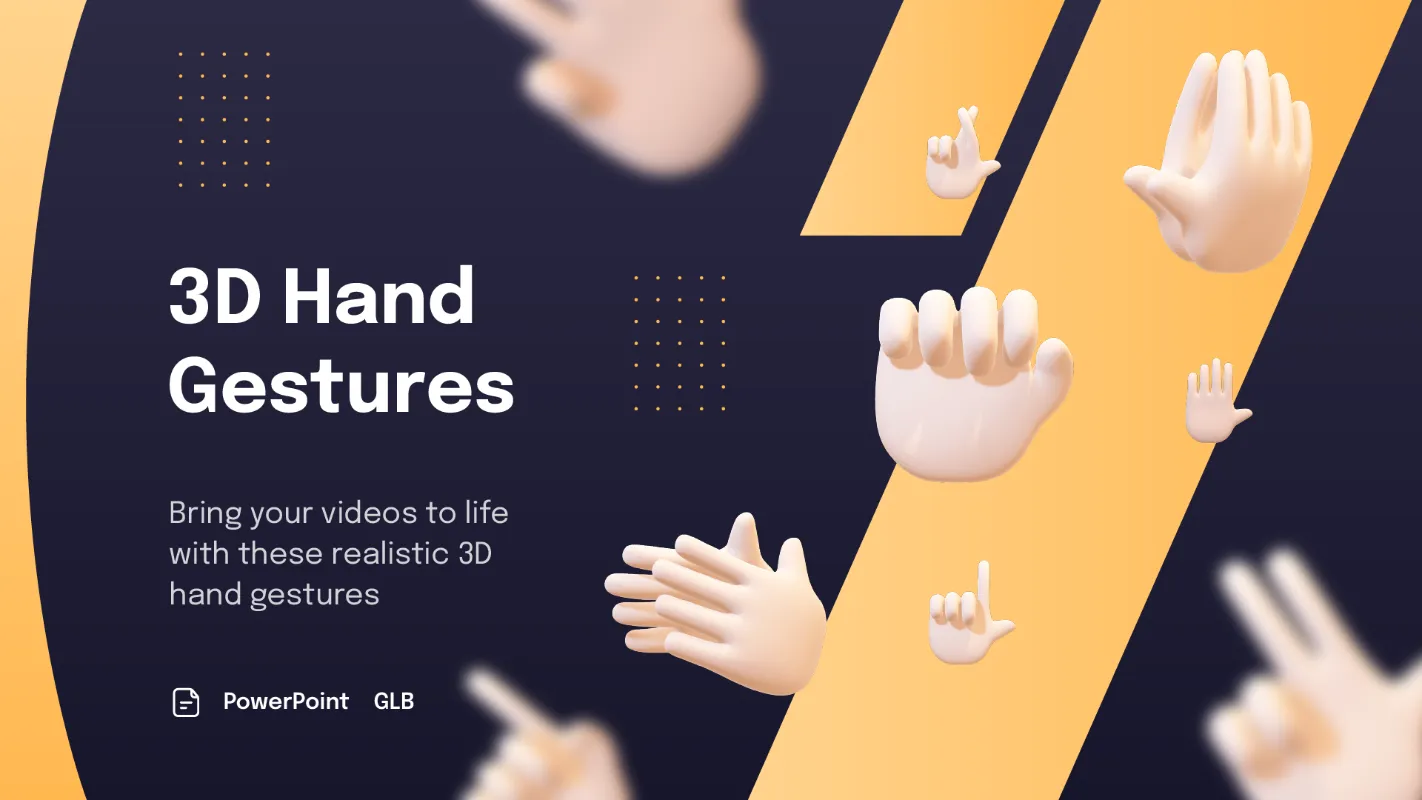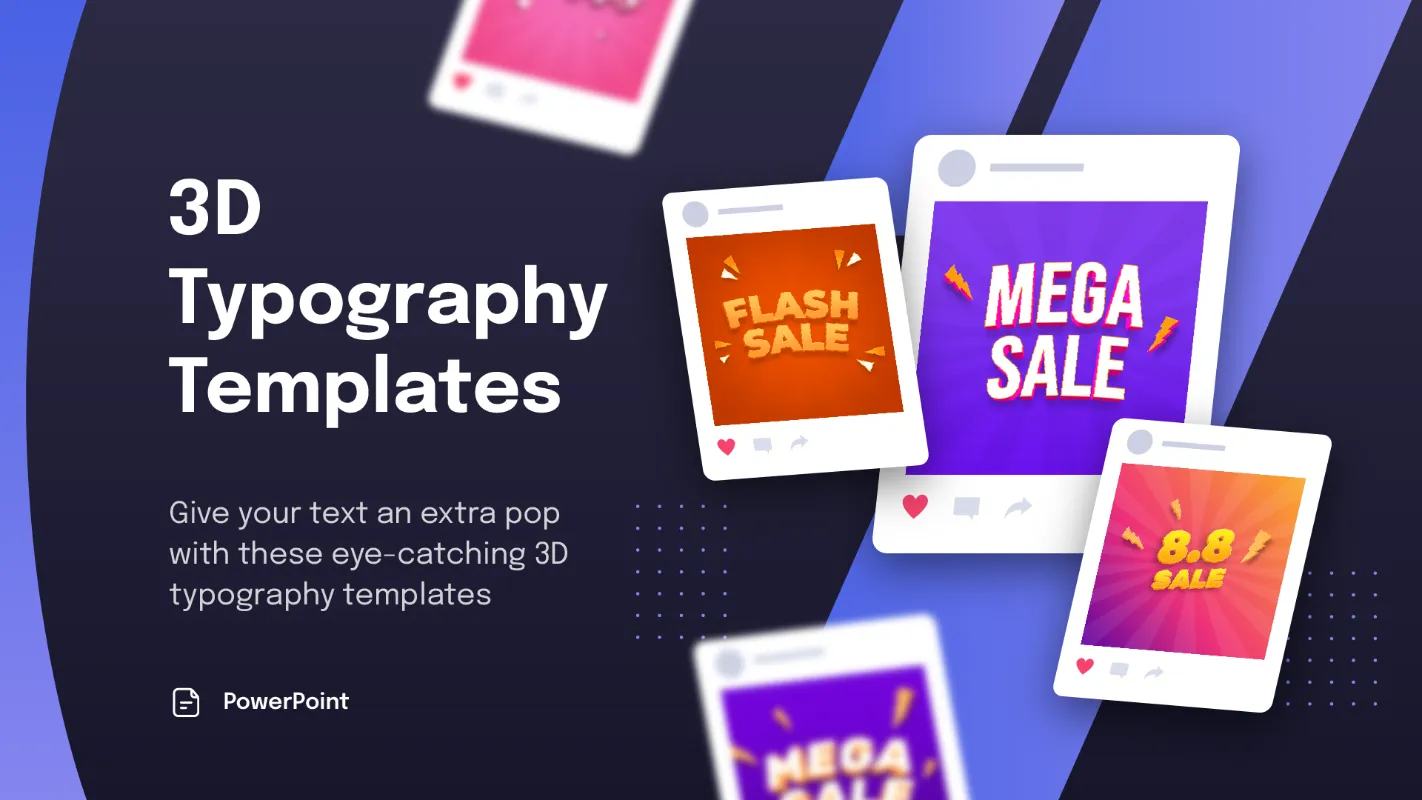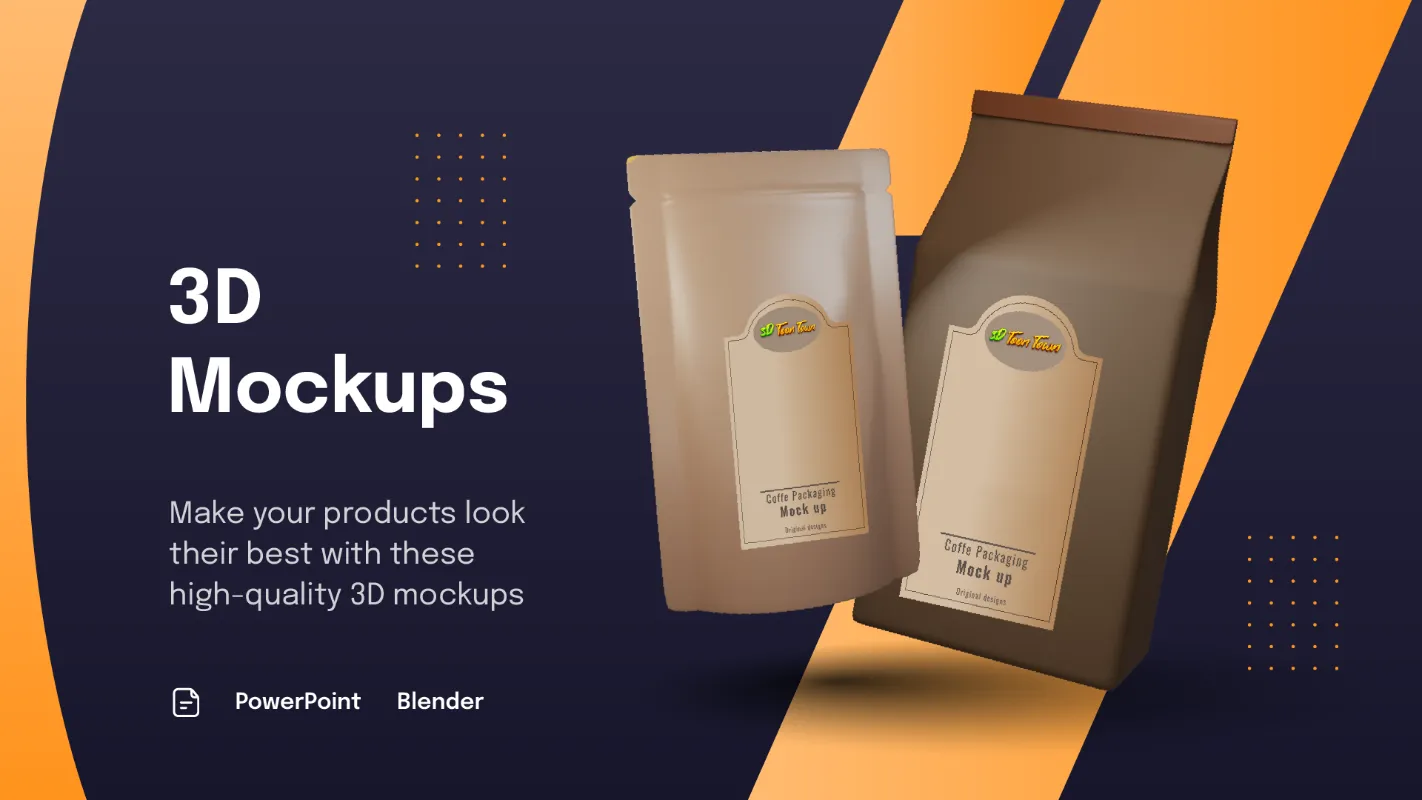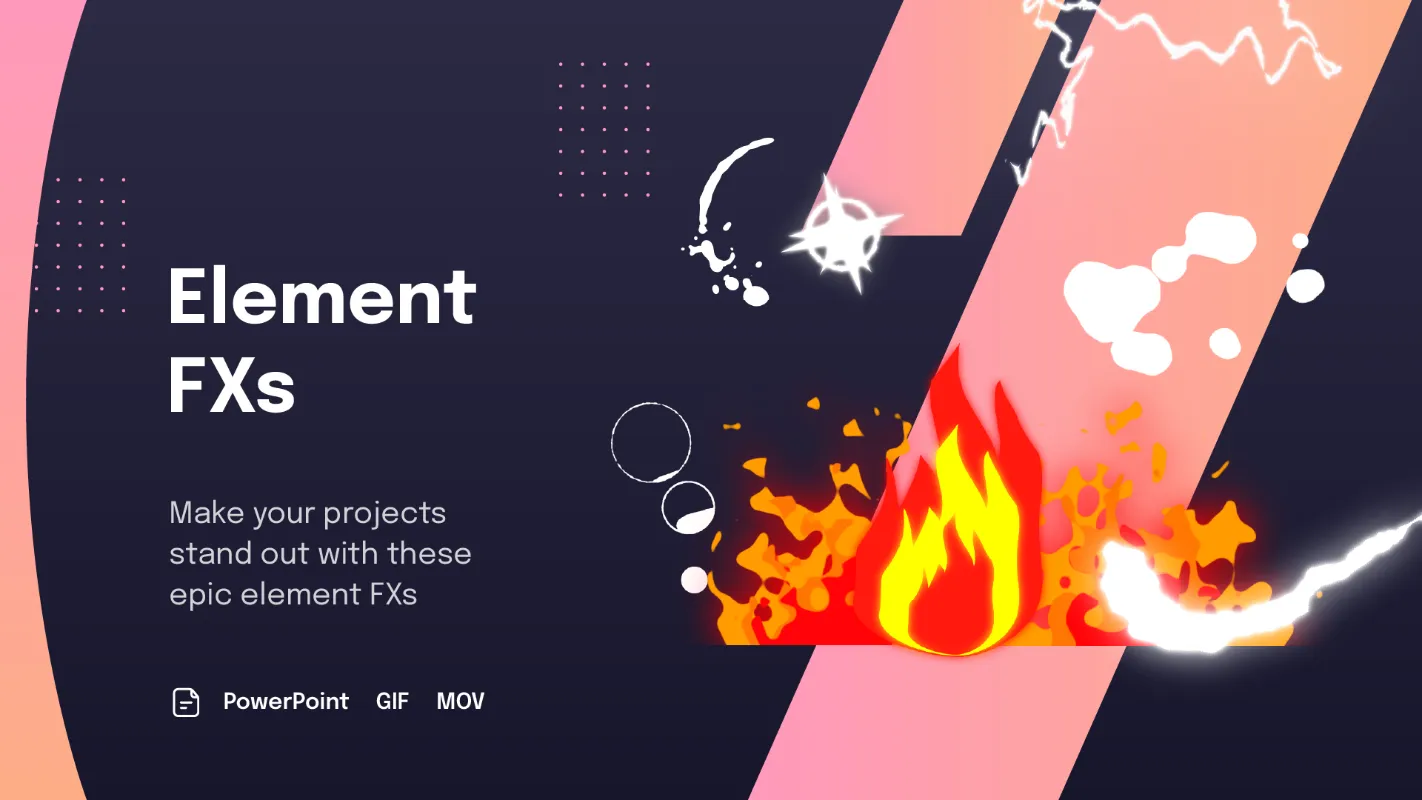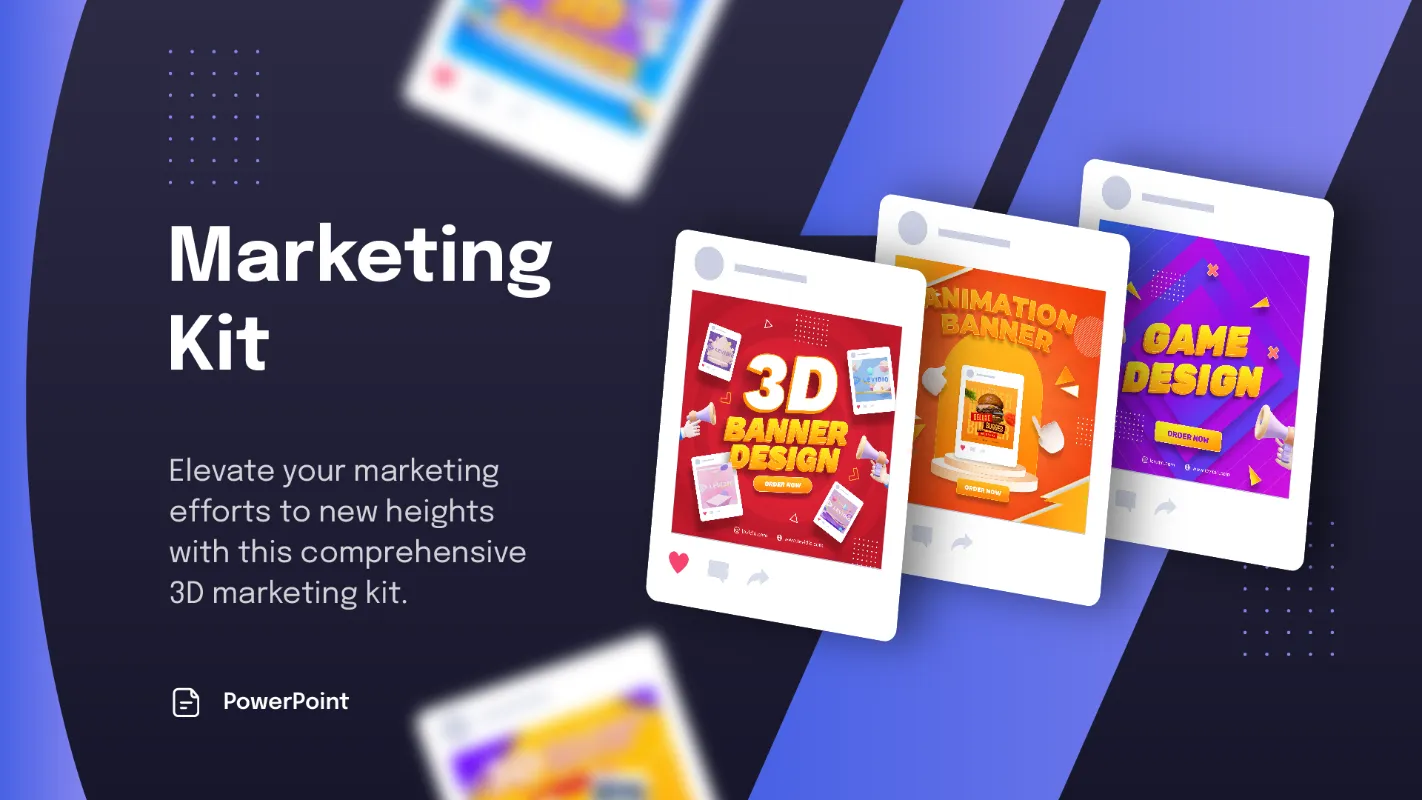 Take Your Video Animation
To The Next Level with 3D Toon Town
3D Toon Town is a combination of all the powerful tools needed to support video marketing, including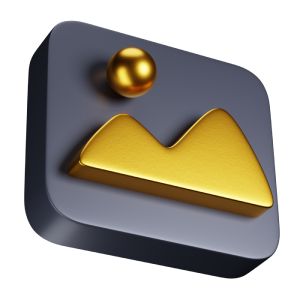 World's Best Quality Templates Library
There's no denying that levidio has the best template quality in the world. In addition to offering video effects & innovative animations, levidio is also very easy to customize for all kinds of needs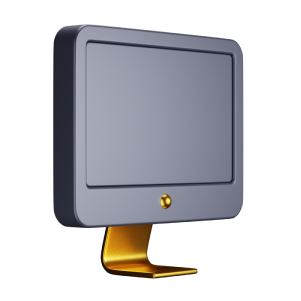 Complete Video Assets
Not only templates, but also hundreds of animation video assets that you can combine with our template inside 3D Toon Town, OR you can use it with your favorite video editor that means you can use 3D Toon Town to generate unique animated videos for each of your needs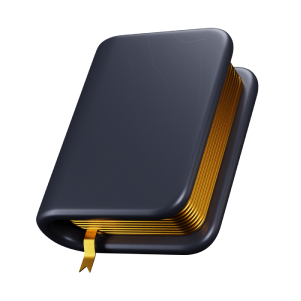 Step by Step Tutorial
We have provided a very detailed step-by-step tutorials to make sure you can master 3D Toon Town Faster and easier.
EXPERIENCE THE FULL POWER OF 3D TOON TOWN WITH
COMPATIBILITY FOR MAJOR VIDEO EDITORS

Get Started With 3D Toon Town
in 3 Simple Steps: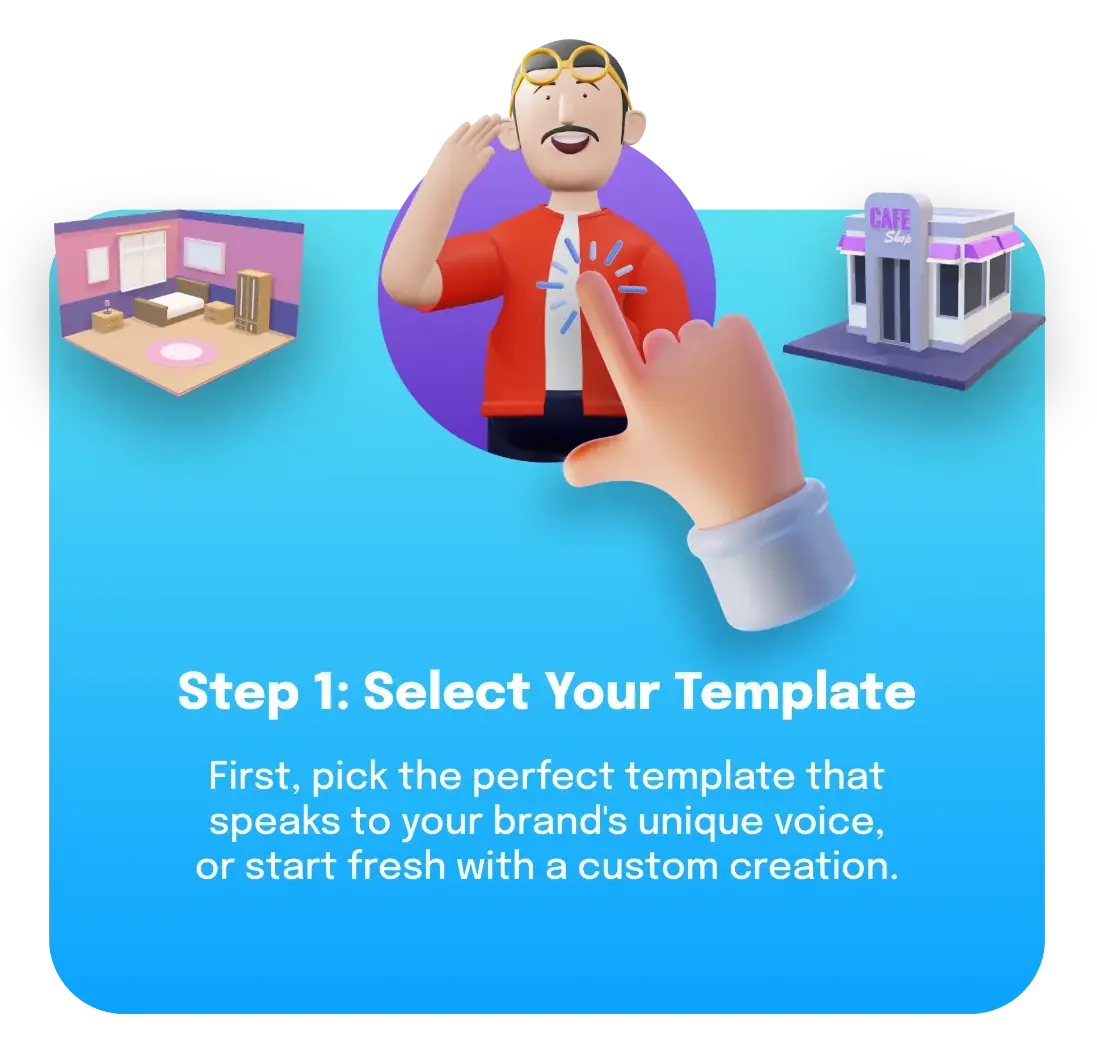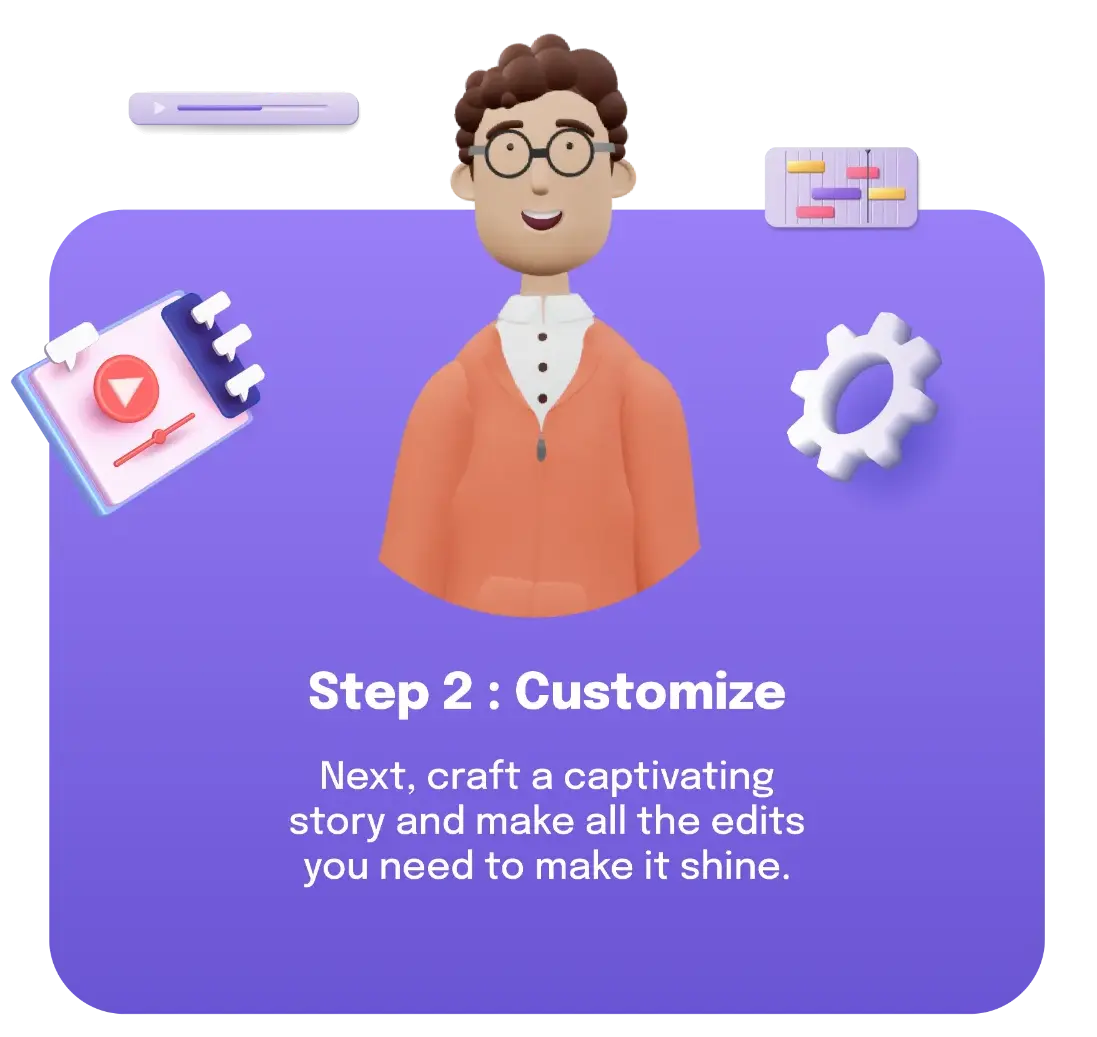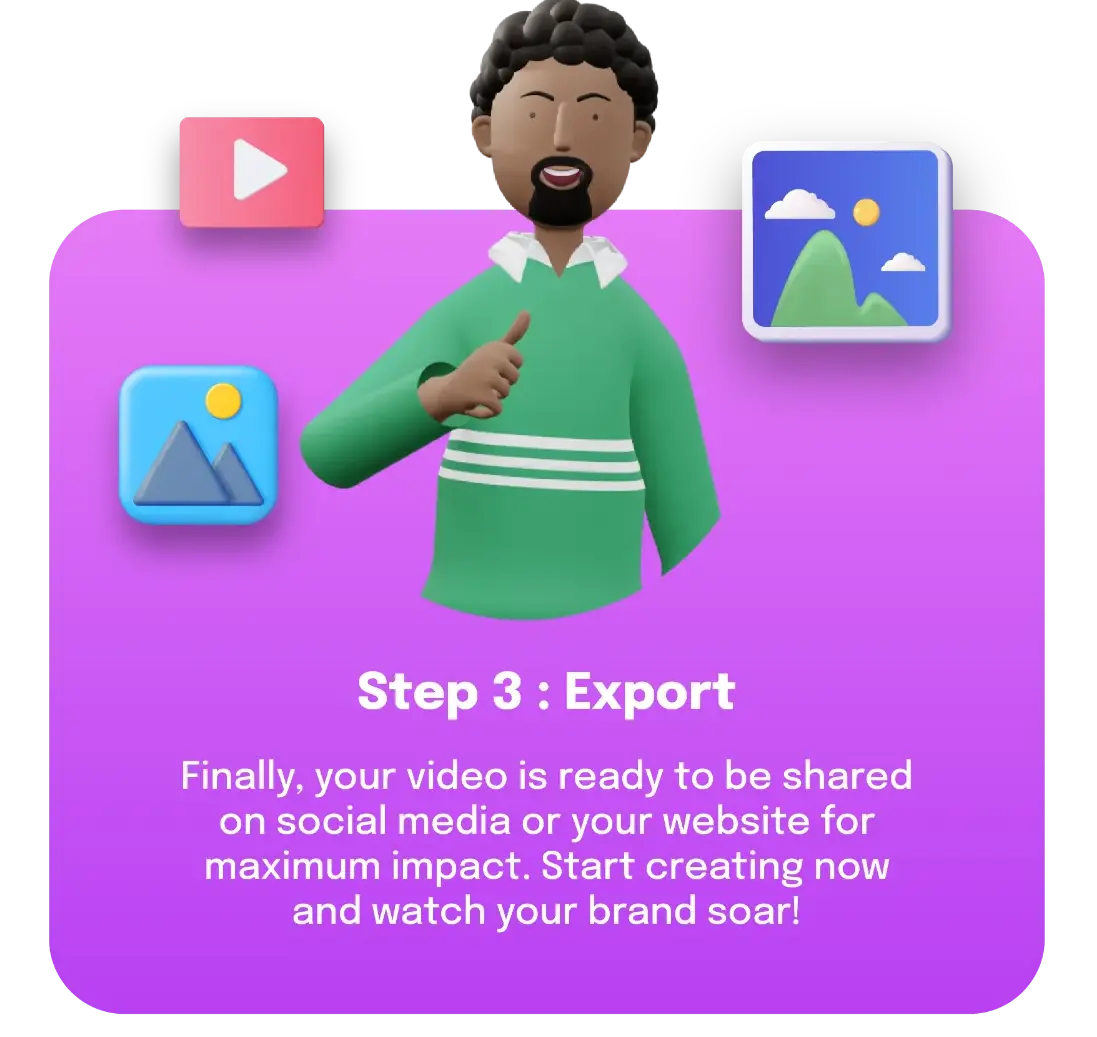 See All Video Templates and Modules
inside 3D Toon Town
WHAT's THE INVESTMENT?"
Well first, let's look at what you'd need to pay for similar Templates elsewhere...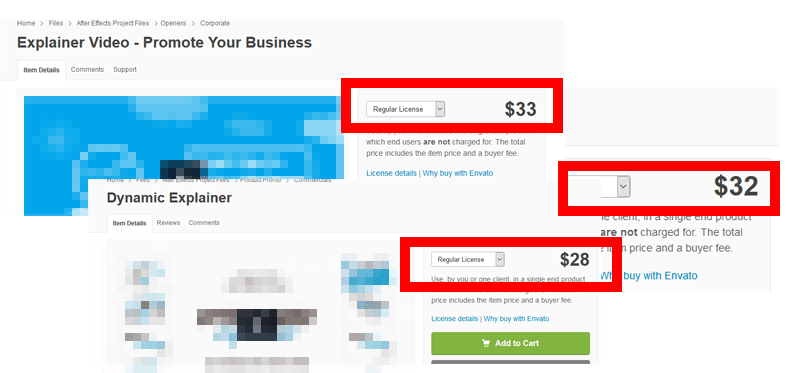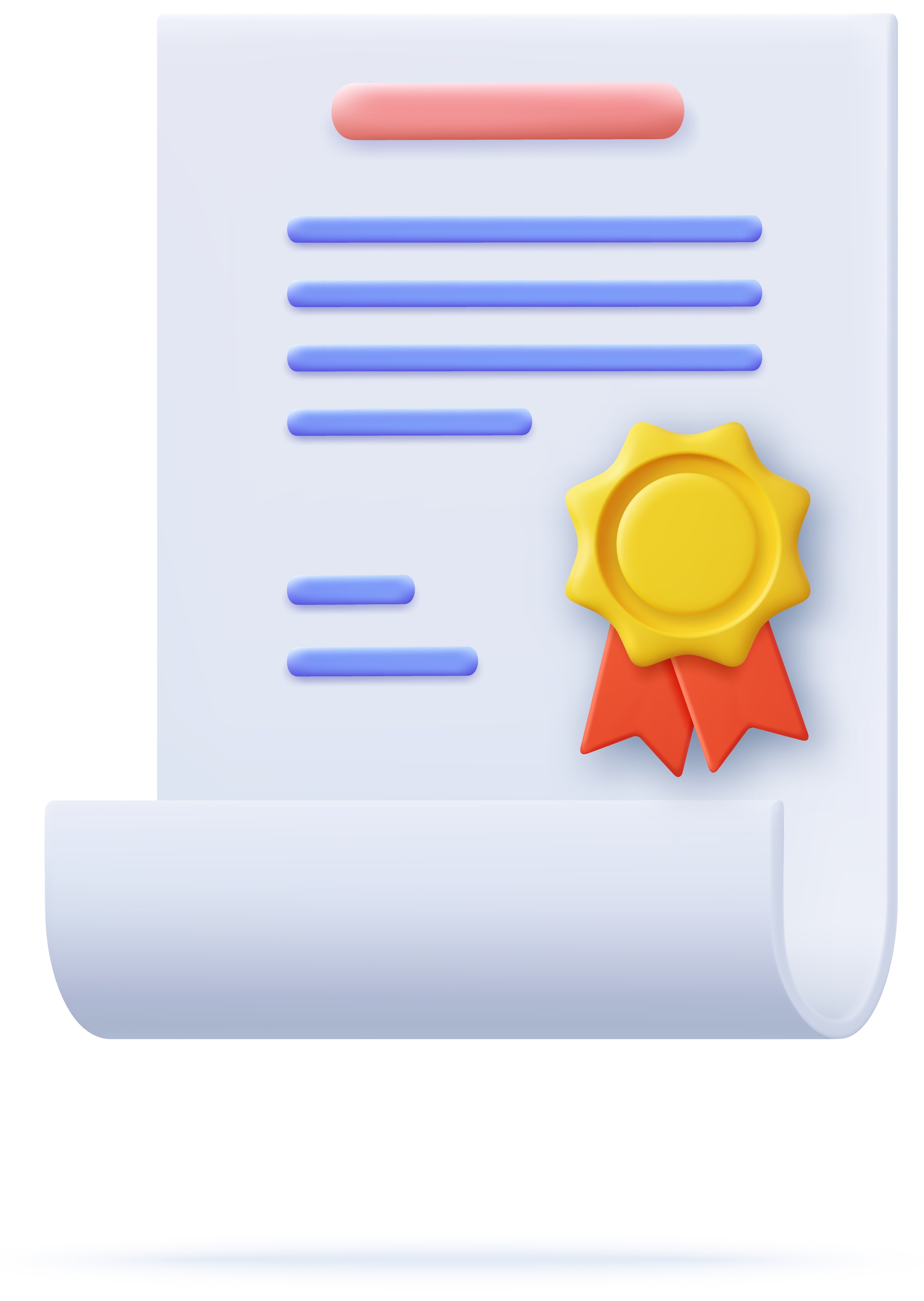 Free Commercial License
Download 3D Toon Town now, and get a commercial license for all content, templates, and modules. This means you can use 3D Toon Town to make high-quality videos and graphics for your clients. You can start working as a professional video and graphic creator.
You can sell your video and graphic creation services through your website or social media or on sites like Fiverr, Upwork, and much more!
Remember, With 3D Toon Town you can easily create high-quality 3D videos or graphics in minutes. So it'll be a very easy job for you with virtually unlimited possibilities.
Get Access 3D Toon Town Now
Unlimited 3D Video Creation
3D Flat Animation Characters
3D Video Explainer Templates
Adventure Kid 3D Packs
3D Scene Backgrounds
3D Object Assets
3D Promotion Banner Templates
3D Icon Set
3D Infographics
3D Hand Gestures
3D Typography Templates
3D Mockups
CTA Animation Buttons
Element FXs
Marketing Kit
Unlimited 3D Video Renders
Step by step tutorials
Commercial license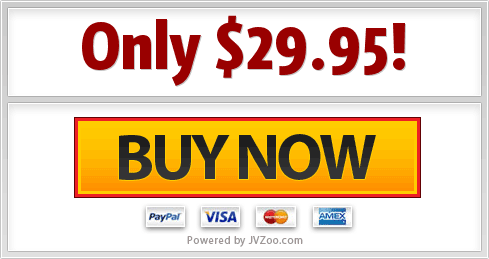 Frequently Asked Questions
What is 3D Toon Town?
Please note that 3D Toon Town is not a standalone software, plugin, app, or WordPress theme. To edit our templates, you will need Powerpoint for Windows. Please note that some of our templates may only be compatible with the free 3D video maker, Blender. However, All of our other assets are available in the widely-used PNG and GIF formats, making them compatible with most major video editing software on both PC and MAC.
What is my license?
With your purchase of 3D Toon Town, you will receive a commercial license which will allow you to use the product for commercial purposes. With the commercial license, you are permitted to use the product on an unlimited number of projects for yourself and your clients. However, you are not allowed to resell the product in any form or give it away as a bonus. Additionally, you are not allowed to provide the source files to your clients. Please respect these usage guidelines.
If you would like to know more about our license, please click here :
https://levidio.com/terms/jvzoo/
How can I edit this? Also, is it compatible with other systems?
You can edit our explainer video templates using PowerPoint 2019 or a newer version. However, we highly recommend using PowerPoint 365 or the latest version of PowerPoint for Windows as it ensures that 3D templates and assets function optimally. There are also templates that can only be used with Blender, a free 3D video maker, and we have provided detailed tutorials on how to use it. If you prefer to use a different video editor, our 3D video assets should work seamlessly as we offer a variety of formats that are compatible with popular video editing software.

Can you guarantee that I will be able to create a video in minutes, as stated in your headline?

Our sales page mentions that you can easily edit our template by adding your business information and details or making quick edits like replacing characters and text using PowerPoint. However, if you require more advanced editing, it may take longer than a few minutes. We cannot guarantee that everyone will have the same editing speed, as some people may be able to complete the editing in less than 10 minutes while others may need more time. The rendering time is not included in the few minutes claim, and it may also vary depending on your computer's ability to render the video. Despite this, we assure you that we have made everything easy for you and our 3D Toon Town template comes with a step by step tutorial to guide you through the editing process.
Can you explain what you mean by "compatible for both PC and MAC"?
Our 3D video assets are compatible with both PC and MAC because they come in popular formats such as PNG and GIF, which are compatible with most video editors on both operating systems. However, please note that our powerpoint templates are only compatible with powerpoint for windows. We apologize for any confusion and hope this clears things up
Are there any One-Time-Offers or Upsells?
Yes, we have some additional products available for purchase. Our first upsell is 3D Toon Town Pro, which is priced at $37 and provides exclusive access to additional 3D templates and assets with a commercial license. These templates and assets are unique, helping you create standout 3D videos. Our second upsell is the Levidio bundle, which includes four of our top-selling products at more than a 60% discount. Both of these upsells are exclusively available to new customers who purchase the basic edition of 3D Toon Town
Could you kindly explain to me the process of downloading this?
Once you have completed the payment process, you will receive an email with instructions on how to access the customer page and download 3D Toon Town to your computer.
Does audio included in the package?
I'm sorry, but we are unable to provide the audio file. However, we can provide you with a direct link to the audio creator so you can obtain it separately.
What is your refund policy?
We hope you are satisfied with your purchase from our website. However, if there is an issue with the product that our technical support cannot resolve, we will be happy to provide a refund for you within 30 days of your purchase. Please note that by receiving a refund, you agree to remove all files downloaded from our website and all rights to use the product will be revoked. If you do not adhere to these conditions, we reserve the right to decline the refund.
To request a refund, please send your query to
https://support.rootpixel.net
. Please do not dispute the purchase via PayPal, as all refund requests will be processed through JVzoo.
Our refund policy only applies to the first time you purchase our product. If you make a second purchase, you will not be eligible for a refund. We understand that sometimes the timing may not be right when you make a purchase and you may wish to purchase again later, but please be aware that second purchase refund requests will not be permitted. This is to protect our product and ourselves from individuals who may take advantage of our refund policy.
If you have made a duplicate purchase due to a billing error
or other issue, please contact us at
https://support.rootpixel.net
and we will investigate the matter and issue a full refund if necessary.
How do I contact support with any issue/concern?
If you have a question, please use the following link to send it to us:
https://support.rootpixel.net
. We appreciate your inquiry and will do our best to provide a prompt and helpful response